2013-01-01
Simple Text Editor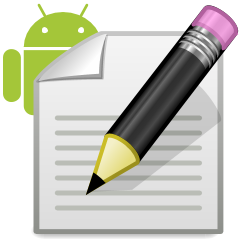 Creates new version of Simple Text Editor for Android.
- fixed a lot of bugs;
- created a lot of new bugs;
- created settings activity with color selectors, font selectors etc.;
- simplified file selector dialog;
- made new icons;
- added new function "Save As" and "New";
- some other changes
Now it is full features text editor which is available on Google Play.
RSS комментариев
разрешены только теги br, font, span, p, strong, u, p, blockquote, a, div, img - остальные будут безжалостно удаляться